Get Rewarded for Being You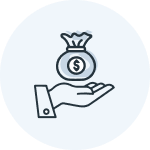 Get Rewarded for Being You
Find the Rewards Checking Account that's right for you and your lifestyle.
customer story
My Story with NexTier
I was impressed with NexTier's ability to answer my questions succinctly and offer my business the tools we needed to carry on during the COVID crisis. We have found a new home with NexTier and are super pleased with the level of service.
Barry Cummings
Owner of Cummings Coffee & Candy
customer story
My Story with NexTier