Our Community
We will remain dedicated to being a business leader and a responsible corporate citizen, in the communities we have served for over a century, by helping local families and businesses achieve their financial goals, and by giving back to the community through employee volunteerism, donations, and fundraising.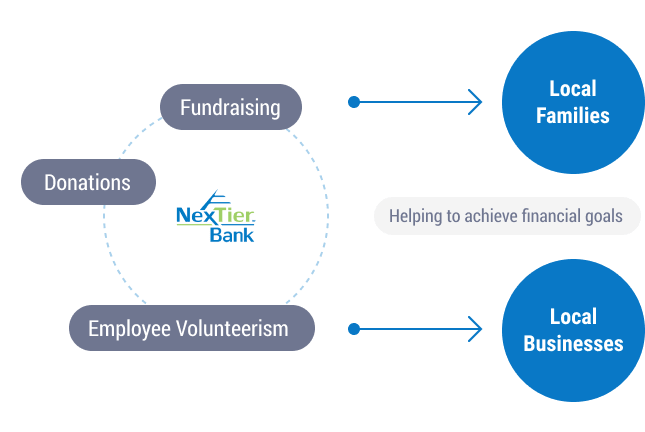 customer story
My Story with NexTier
The connection we have developed with NexTier Bank is beyond a normal bank and non-profit relationship. We are able to contact NexTier and ask for advice, and their support with our annual fundraisers is above and beyond what we have ever received from the larger banks we have worked with in the past.
Jennifer Bindernagel
Executive Director at The Blind Association of Butler and Armstrong
customer story
My Story with NexTier